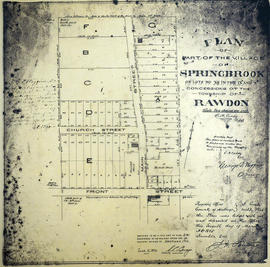 Plan of part of the village of Springbrook
A certified reproduction of the "Plan of part of village of Springbrook on Lot # 13 in the 9th and 10th Concession of Rawdon - George D. Wiggins, owner." Includes lots on both sides of Front, Main and Church Streets. Surveyed by Edward Chri...
Caddy, Edward Christopher B., P.L.S. & D.L.S.