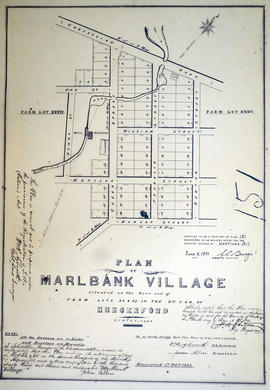 Plan of the village of Marlbank 1865
A certified reproduction of the "Plan of Marlbank Village situated on the rear end of farm Lots # 34 & 35 in 2nd Concession of Hungerford. Laid out by John Allen executor of the late James Allen." Surveyed by William R. Aylsworth, O...
Aylsworth, William Robert, O. L. S.