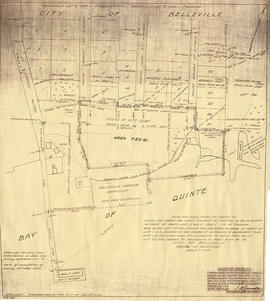 Map of planned Belleville Harbour
A map showing a plan for the Belleville Harbour. The total area stretches from south Front Street to the Ponton Plan. Published by John T. Ransom on May 19th, 1947. The map features field notes of survey of lands, marshes and Bay of Quinte waters. Scale: 1':100'.
Ransom, John Thomas, P.L.S.