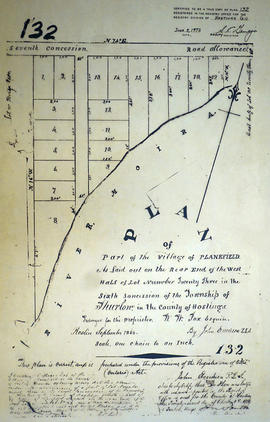 Plan of Planefield in the Township of Thurlow
A certified reproduction of the Plan of Planefield in west Lot # 23 in 6th Concession, Thurlow Township, for proprietor William W. Fox. Surveyed by John Emerson, P.L.S. and signed September 1868.
This copy was made in 1972 of plan #132, as registered in the Hastings Land Registry Office.
Donated by Walter I. Watson, O.L.S.
Emerson, John, P.L.S.