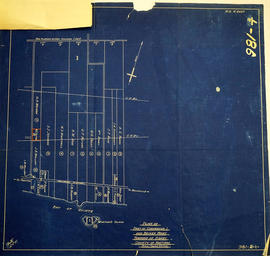 Map of Expropriated Land for Trenton Air Base
A map of Sidney Township, part of Concession #1 and Broken Front, October 18th, 1912. The map details a tract of land expropriated for Trenton Air Base. Scale: 12.5 chains : 1 inch.
Attached is a letter dated May 1st, 1931, The King versus Maitland Hutton and Leda Hutton.