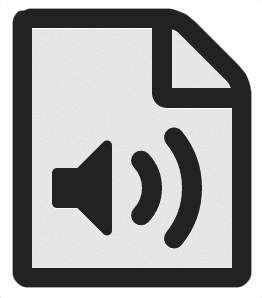 Recording of Duncan brothers talking about life in Deseronto, Ontario
CA ON00156 DA 2013.13
Item
1967
Recording by Don Duncan, made November 26th, 1990, comprising two older recordings.
(01:16) The first is of Jack and Bill Duncan (Don's father), made in 1967. The two men reminisce about their early days in Canada. Jack [John] was born in 1896 and Bill in 1889. They arrived in Deseronto in late 1906 and worked for the Rathbun Company for a short while, having been brought in to break a strike. They were originally from the Midlands in England and were a family with five children, the youngest being four months old.
Bill recalls arriving in Napanee and waiting for a flat car to take them down the company's railroad track to Deseronto and the poor state of the property they were initially housed in (03:00). Bill thought it was a chicken house – and there were rats in the place.
Bill bought a kettle for 75 cents. His father told him to take it back, as it was three shillings in English money. Bill refused to take it back, so they had tea made in the tin kettle, as they didn't have a teapot.
(04:49)They moved into a house across the street and got hold of furniture and a woodstove. Their father, John, worked at bringing up logs from the water, while Bill worked in the sash and door factory for the Rathbun Company.
(05:54) There had been a strike in Deseronto and the Duncans were being used as strike breakers. The winters were bad – snow piled high so that you couldn't see people walking on the other side of the street.
(07:00) Jack's teacher donated a basket of groceries for the family's first Christmas in Canada.
(08:19) Bill was laid off because he asked for $1.50 a day instead of $1.25. His father was laid off shortly afterwards. He worked at a charcoal-bagging firm for a few weeks. They were both out of work for a few weeks.
(10:45) They walked to Corbyville to the cement works but couldn't get work there. They nearly got run over by a train. They stayed in a boarding house in Belleville and had sausages and fried potatoes for breakfast. They got work on construction sites in Corbyville for $2 a day each.
(13:15) They went home for Christmas with the money they'd saved. It was a good Christmas – two ducks and a Christmas pudding were cooked on the old woodstove, with difficulty. Jack got in trouble for eating the leftover duck while the rest of the family were out.
(14:45) They got the wood for the stove from the Rathbun mill for about a dollar and tried to dry it at the back of the stove.
(15:25) Both the men were out of work after Christmas. Maria worked as a housekeeper for ten cents an hour. A pound of butter was 21 cents, eggs 15 cents a dozen and a whole calf's liver was 5 cents.
(16:40) John and other unemployed men were set to work by the Town breaking rocks with a manual drill. Bill couldn't bear to watch, because he feared his father would be hit with a sledgehammer. John was employed to go out on the frozen Bay in a cutter for a day but didn't get paid.
(19:30) Bill worked at a farm, splitting wood, and was paid with a bag of potatoes worth 50 cents. When he got home his shoelaces were frozen solid.
(21:40) Bill and his father worked at the iron works. John was unloading coke. Bill got a night job there breaking up slag at the furnace and dumping it in the Bay.
(24:13) They walked to Point Anne to see if they needed any workers.
(24:50) The authorities in Deseronto told the family that there was work in Stirling.
(25:57) Memories of Jim Wilson, an East End Cockney. He and Bill would go to the Post Office in Deseronto and stand in front of the radiators there in front of the windows for an hour or two to warm up.
(27:13) Bill rolled his own cigarettes with Betty Blue tobacco.
(28:04) The family stayed in Deseronto until May 1907, then moved to Stirling. Bill and John went to Stirling first to meet the Reeve (Mather), who ran the general store in Stirling. They got to know the Reverend F. A. Robinson in Stirling. John got work almost immediately. Bill got work with the village blacksmith, Burkitt. He and his father were also involved in building a house for a man called Ward in Stirling, for $1.50 a day.
(30:50) They got a house opposite St. Andrew's Church in Stirling. Bill worked for the blacksmith until the following May. The Clydesdale horses used to fall asleep on him when he lifted their hind leg.
(32:29) Memories of people in Stirling: Les Kennedy, Don Burn, Andy Anderson, Jessie Montgomery ("a blonde bomber").
(33:26) John Duncan used a team of horses to clear an old cemetery in Stirling to make way for a park.
(34:20) Jack worked in the General Store, where they operated a barter system for farmers. Bill got interested in joining the ministry.
(36:40) Discussed why they left England: John was a shoemaker who was involved in the trade union movement, which made it hard for him to get work. Bill was the only one working, earning 26 shillings a week. It was their mother, Maria, who was the biggest influence on the family's decision to leave England. Bill thinks it was a good decision, as the family is now professional and better off than they would have been in England.
(41:50) Very quiet discussion about Art [Arthur Duncan, born 1904] who worked in Stirling.
(45:15) Maria Duncan singing 'The Man who Broke the Bank at Monte Carlo' in the 1950s.
Duncan, Don