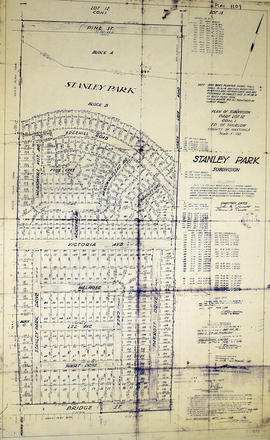 Stanley Park Subdivision in the City of Belleville
A certified reproduction of the "Stanley Park Subdivision, part of Lot # 12, Concession 1, Township of Thurlow, Stanley Park Ltd. Owner John M. Parrot & Bernice W. Parrot." The area includes; east of Farley Avenue and north of Bridge St...
Ransom, John Thomas, P.L.S.