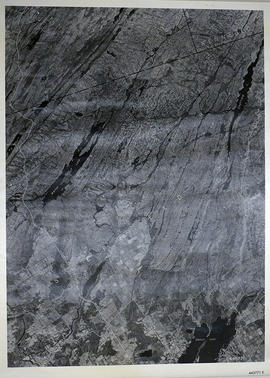 Sheffield Township Map # 445771E
CA ON00156 M/M470-2591 - 2616/2605
Item
c. 1950

Part of Map collection
A reproduction of an air survey photograph produced by the Ontario Ministry of Natural Resources. Map #445771E of Sheffield Township in Lennox and Addington County, Ontario. Circa 1950.
The photograph shows Sheffield Township, Concession 3 to 9, Beaver Lake and north to Kaladar Township, Concession VIII to XI, Lingham Lakes in Grimthorpe Township in Hastings County.
Donated by Walter I. Watson, P.L.S.
Ontario. Ministry of Natural Resources and Forestry