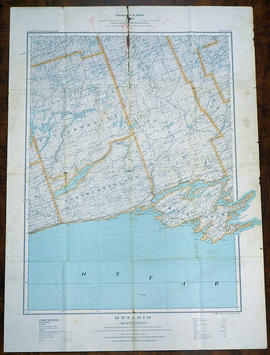 Topographical Map of Ontario - Belleville Sheet
A map of Hastings, Prince Edward, Northumberland and Peterborough counties in 1929 from the Department of Interior Canada. By J.E. Chalifour, Chief Geographer. Scale: 1" to 3.95 miles.
The legend includes additional information about counties, towns, villages, boundaries, railways, canals, lots, concessions, portages, rapids and First Nations Territories.
Canada. Department of the Interior