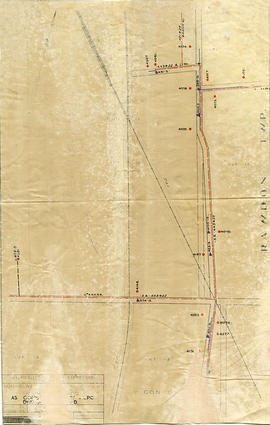 Hydro-Electric Power Commission of Ontario, Bonarlaw Section
CA ON00156 M/M430-2995 - 2996, 3018 - 3021, 3031/3031
Item
24 Feb 1943

Part of Map collection
An original map produced for the Hydro-Electric Power Commission of Ontario, concerning hydro power lines, stations and transformers in Bonarlaw, within the Township of Rawdon. However, the map also features railways, roads and land boundaries. Dated February 24, 1943.
This map includes parts of Concession 11 Lot # 13, Concession 12 Lot # 12 and Lot # 14.
Donated by David Pershick.